All Are Welcome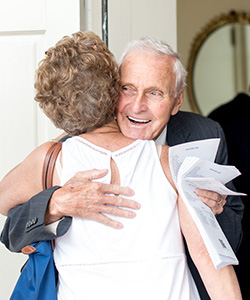 Welcome to the web site of Friendship Presbyterian Church in Athens, Georgia!
We are a small church, but one with a BIG MISSION, for we take Jesus' command to love one another and to heal the broken as the foundation of all that we do.
Join us for worship on Sundays at 11 AM, and check out our many opportunities for learning, service, and engagement with our surrounding community. We are also home to an outstanding Preschool serving over 100 children and their families, and to very active Boy Scout and Cub Scout Troops.
It's hard to miss us – we're the beautiful "church on the hill" (with the noteworthy doors!) just across from Athens Academy on Macon Highway between Athens and Watkinsville.
Wherever you are on your spiritual journey, we invite you to walk with us!

COVID-19 UPDATE: ALL ON-SITE WORSHIP SERVICES AND CHURCH ACTIVITIES ARE SUSPENDED INDEFINITELY
Join us on our Facebook page for live-streamed participatory worship!
Good Friday Tenebrae at 6:00 PM and Easter Sunday at 11:00 AM
Download the bulletins for these services here:
______________
Then join the Live-streams on Friday at 6:00 PM and on Sunday at 11:00 AM by going to our Facebook page! If you miss it live, you may visit us later on our Facebook page OR on our YouTube page to view the full services. Please note that you do NOT need to have a Facebook or YouTube account to view the live-stream or video.

Our Mission Statement
As followers of Jesus Christ, assured of God's unconditional love for everyone, we strive to be an accepting and joyful community that centers upon worship, encourages personal growth, celebrates diversity, nurtures individual gifts, and moves beyond boundaries to share, through service, Jesus' love, compassion, and justice in an uncertain world.