All Are Welcome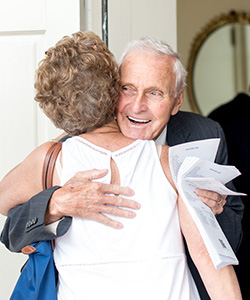 Welcome to the web site of Friendship Presbyterian Church in Athens, Georgia!
We are a small church, but one with a BIG MISSION, for we take Jesus' command to love one another and to heal the broken as the foundation of all that we do.
Join us for worship on Sundays at 11 AM, and check out our many opportunities for learning, service, and engagement with our surrounding community. We are also home to an outstanding Preschool serving over 100 children and their families, and to very active Boy Scout and Cub Scout Troops.
It's hard to miss us – we're the beautiful "church on the hill" (with the noteworthy doors!) just across from Athens Academy on Macon Highway between Athens and Watkinsville.
Wherever you are on your spiritual journey, we invite you to walk with us!
COVID-19 UPDATE: Due to the COVID-19 pandemic, all on-site worship services and church activities have moved online.
We invite you to join us each Sunday morning for a meaningful worship experience, with liturgy, hymns, special music, scripture readings, and an inspiring message, and – on the first Sunday of each month – virtual Communion. See the gateway below.
The weekly Adult Sunday School class (Sundays, 9:30-10:30 PM) and the Tuesday Bible study (10:30-11:30 PM) also continue – by Zoom! Just email Pastor Tom to let him know that you would like to join us for one or both and you will be included on the Zoom invitation list(s). If you are new to the use of Zoom and you would like to learn more, please click HERE.
For information on our FORUM @ FRIENDSHIP June program on Zoom – "QUESTIONING FAITH: GOD, THE CHURCH & COVID-19"- click HERE.
Join us for the Sunday morning worship service by clicking on the graphic link below. The link will be activated shortly before 11:00 AM on Sunday, May 24: