All Are Welcome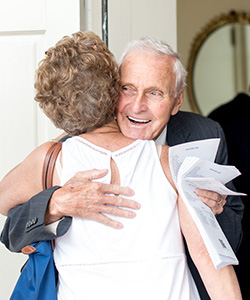 Welcome to the web site of Friendship Presbyterian Church in Athens, Georgia!
We are a small church, but one with a BIG MISSION, for we take Jesus' command to love one another and to heal the broken as the foundation of all that we do.
All of our worship services and church activities are currently online due to the COVID-19 pandemic, but in the midst of it all, we have remained strong. Join us online on Sundays and for other worship and learning opportunities each week … links to these and to our very active YouTube page are below. IN-PERSON worship in our Sanctuary will return on Pentecost Sunday, May 23!
While you are here, be sure to check out our many opportunities for learning, service, and engagement with our surrounding community. Additionally, we are home to an outstanding Preschool serving over 100 children and their families, and to very active Boy Scout and Cub Scout Troops.
Finding us is easy – we're the beautiful "church on the hill" (with the noteworthy doors!) just across from Athens Academy on Macon Highway between Athens and Watkinsville.
Wherever you are on your spiritual journey, we invite you to walk with us.
In-person

worship

in our Sanctuary returns on May 23 (Pentecost Sunday)!
Until then, join us for our latest Sunday worship service by clicking on the graphic link below. The link will be activated early on each Sunday morning and remain active all week. For an archive of all recent worship opportunities, classes, and presentations, go to our YouTube page