Friendship Presbyterian Church is a community of delightfully human followers of Jesus, of many different backgrounds, who seek to grow in God's grace and love through high-quality educational offerings, helping all to grow into mature, informed, and faithful disciples. We strive to be a safe space where questions are welcome, and where people can discuss the great issues of faith and life in the contemporary world with integrity, honesty, and respect.
Classes and Bible Studies
On Sundays, our Adult Sunday School class gathers in the Friendship Room at 9:30 am to study the scripture passages which will be read in the worship service following. This is a group that enjoys each other and loves to welcome newcomers!
We also hold a Tuesday Morning Bible Study at 10:30 am each week in the Friendship Room. We seek to understand the scriptures in their historical context while also seeking to discern in them God's Word to us today. For the last few months, we have been engaged in a close study of the Gospel of Matthew. Whether you are new to the study of the Bible or a seasoned Bible student, you are encouraged to join the discussion!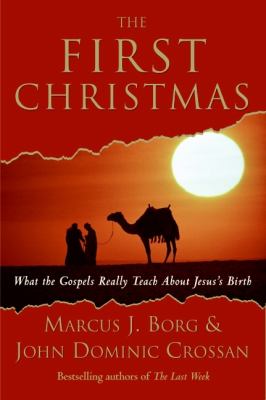 For Advent 2019, the Tuesday Morning Bible Study will be using The First Christmas: What the Gospels Really Teach About Jesus's Birth, by Marcus J. Borg and John Dominic Crossan, to guide their exploration of the birth narratives of Jesus in the Gospels of Matthew and Luke. Join us for this unique opportunity on Tuesdays, December 3, 10 & 17.
The Forum @ Friendship
Starting in January 2020, we are starting a new program of community engagement and adult education called THE FORUM @ FRIENDSHIP with monthly "Lunch and Learn" sessions during the day and thought-provoking presentations in the evening. More information on this initiative is forthcoming – check back soon for updates.